Start Playing at SportsBetting Today…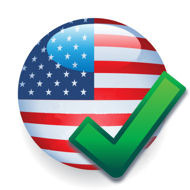 SportBetting poker is fully available to US players! Get started with a great $1,000 Bonus today!
SportsBetting Download, TL;DR
Download SportsBetting Software
Download SportsBetting and start playing in just a few moments! Start today and grab your $1,000 Welcome Bonus!
SportsBetting Software Review
SportsBetting shares it's software with its sister room BetOnline. Both rooms have initially operated on a former Chico Poker platform that was acquired by them upon entering the online poker scene. While this did bring certain benefits with it, eventually they decided to invest in their own software. Since 2016, both SportsBetting and BetOnline have used this software and have been improving it ever since.
While initially the software was not as refined as it is today, a lot of the features and customization options came with time. Today, the SportsBetting poker download offers 7 games to choose from, including 2 games that you won't find on any other well know poker room – Americana and 32 Card Draw. The top 5 games played on SportsBetting are Texas Hold'em, Pot Limit Omaha, Pot Limit Omaha Hi/Lo, 7-Card Stud and Razz.
The table design very slick, pleasant to the eye and intuitive. It may seem like table design should be the primary focus of any online poker room, considering that's where players spend 95%+ of their time there, but a surprising amount of poker rooms fail at decent table design. SportsBetting tables have a lot of customization options, with plenty of table and card themes to choose from, as well as being able to upload your own avatar. Animations and sounds are also fully adjustable.
Another thing many poker rooms miss out on is multi-tabling supports. Not that they make that option unavailable, but they do make it as hard as humanly possible to play multiple tables for whatever reason. Fortunately, SportsBetting does not have these issues, in fact, their multi-tabling support is pretty stellar, going as far as introducing fully customizable hotkeys, which only a few online poker rooms do.
Another unusual, but awesome feature boasted by SportsBetting is the ability to create your own cash game table! If you want to play with a group of friends, this is the perfect solution. There are also virtually no limitations on creating a table, it can be any game offered by SportsBetting with blinds up to $100/$200!
If you ever have a question about any of SportsBetting's features or anything else, you will also be pleasantly surprised to find that a live chat feature is available right in the client, so you can have an answer to whatever question you need answered in minutes!
Windows
Windows XP Service Pack 3 or better
Intel Pentium 800 MHz or better
256 MB of RAM or more
50 MB of disk space or more
Mac
Mac OS X v10.9 and above
Windfall Poker
One of SportsBetting's most popular formats is Windfall Poker. This game is a sit & go variation with a lottery element added to it, allowing players to win huge amounts of money in minutes, and since Windfall Poker games have a hyper-turbo format, the games can last only a few minutes and are sometimes over within just a few hands.
A game of Windfall Poker always starts with 3 players, 500 chip starting stacks and 3 minute blind levels. Depending on the prize pool multiplier, a game can either be winner-take all or every finishing position will award some amount of the prize pool. x2 through x100 multiplier are always winner take all, while the biggest x2000 multiplier awards all three players, even though it still awards the vast majority of the prize pool to the eventual winner of the game. You can see the frequencies at which certain multipliers hit and what payout structures you can expect depending on stakes in the tables on the right.
Daily Cash Race
SportsBetting offers cash game players an awesome opportunity to win a share of $1,100 every day by participating in the Daily Cash Race! No need to opt in, you qualify for the leaderboard the second you start playing at any of the cash game tables. Unfortunately, bad beat jackpot eligible table do not count towards this race. On all other tables however, players will earn 1 point towards the daily leaderboard for every raked hand they play. The Daily Cash Race starts every day at 20:00 PM ET and the leaderboard resets at 19:59 PM ET.
Weekly Sit & Go Leaderboard Challenge
Just like cash game players, sit & go players also have something special to look forward too. Every week, $5,275 will be shared among players in the weekly sit & go leaderboard challenge! The prize pool is distributed between 4 separate leaderboards (Regular/Turbo sit & go's, Hyper sit & go's, Regular/Turbo HU sit & go's and Hyper HU sit & go's).
Players can participate in multiple leaderboards simultaneously and earn 1 point towards a leaderboard for every single comp point they earn by playing sit & go's. Players should note though, only single table sit & go's qualify for this promotion, tournaments will not yield you any points towards the leaderboards. The leaderboards restart every Sunday at 8:00 PM ET and the prizes are awarded to the winners within the next few days.
Bad Beat Jackpot
SportsBetting offers one of the biggest potential bad bead jackpots you will find in any online poker room! All you have to do to be eligible for it, is play on SportsBetting's cash game tables which are marked as bad beat jackpot eligible. You shouldn't have too much trouble finding these tables as they will be the ones where most of the action is always at!
The best thing about this bad beat jackpot is that you can win a piece of it without actually doing anything yourself! Here's how the jackpot prize pool is distributed once it hits:
20% is awarded to the player who suffered the bad beat
5% is awarded to the winner of the hand
5% will be divided between the rest of the players at the table
5% of the jackpot will is split among players at other eligible bad beat tables
30% goes towards the next bad beat jackpot
5% is withheld towards administrative fees
As of the time this review is being written, the bad beat jackpot stands close to $500,000, so while the percentages may seem a bit small, you can see that even players who were not at the same table can expect to be awarded thousands of dollars if the jackpot hits!
Here's how the jackpot can be activated. The player suffering a bad beat must have a hand of Four of a Kind of Jacks or better beaten by a stronger hand at showdown. Also, to be eligible, at least 4 players must be dealt into the hand to begin with.
In Conclusion…
SportsBetting is a top-notch US friendly room with a lot to offer. Great software, awesome promotion and a $1,000 Welcome Bonus offer are just too good to resist!