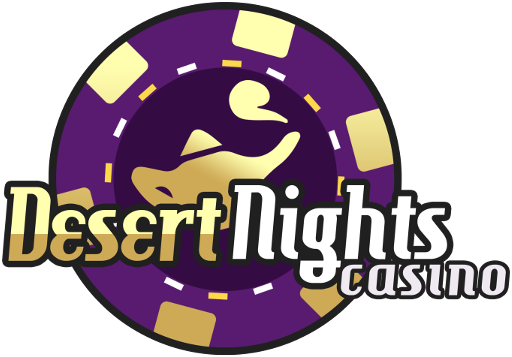 Desert Nights Casino has a couple of exclusive sign-up bonuses you can redeem by clicking on our sign-up offer links. These promotions will give you access to 2 exclusive no deposit bonus offers and 1 initial deposit bonus. Use these promotions to increase your bankroll for a chance at a jackpot!
A quick overview of our exclusive bonus code offers can be seen in the below table. Then read the rest of the review to see the terms for each promotion and how to claim them.
Top Recommended Desert Nights Casino Bonus Codes, TL;DR
Maximize your bonus bankroll and claim the 2 no deposit bonuses and initial deposit bonus in the order listed in the below table! Start off with a $20 free bonus chip!
Desert Nights Casino Bonus Codes
There are 3 recommended bonuses you can claim at Desert Nights Casino. Maximize your bonus bankroll by claiming the 2 no deposit bonuses and initial deposit bonus in the order we recommend in the table.
To claim any of our exclusive bonus code offers, you will need to create a Desert Nights account. You can sign-up directly at the registration form.
Once you log in to your account, head to the Cashier and claim your promotional offer.
If you signed up with the referral link and validated your email, you will have access to a $20 free chip in you promotions offers.
After you have completed your account registration, you will need to verify the email you used to sign-up. Once your email is verified, you will then gain access to exclusive promotional offers. If you log in without doing this steps, you will only see general public promotions.
Go to your inbox, and open the email from Desert Nights Casino. There will be a link you will click on to verify your account. Now when you log into your account, you will see our recommended bonus offers.
Claim exclusive offers when you verify your email address!
How Do You Claim a Bonus Code at Desert Nights?
On a mobile device, on the top menu, click on the coin icon to access the Cashier. The next screen will show a horn icon for the Promotions tab.
On the Promotions section, a list of all available promotions you have access to will appear here. You can see more information about any bonus offer by pressing Show Details. This will to show terms and details about the promotion.
When you are ready to redeem the offer, click Claim Now.
Select the Welcome Bonus and then redeem reload bonuses in the order listed in the table!
For desktop users, head to the Cashier by clicking on the coin icon in the top menu. On the next screen click on the Promotions icon, aka a horn image.
On the Promotions page, the bonus offers are easier to read on the desktop version of Desert Nights compared to the mobile version. You can expand the promotion to see the terms and also claim the promotion directly.
You will also be able to claim a bonus directly on the lobby for the desktop version of Desert Nights. If you look at the bottom, you will see a rotating promotions carousel that you can scroll through. Once you see the one you want press CLAIM.
We recommend claiming the coupon codes in the order listed in our bonus code table!
Desert Nights Bonus Code Terms & Other Details
All promotions at Desert Nights do not require a bonus code. But to claim any of our recommended bonus offers you will have to register for an account through our referral link. Once you verify the email, you can go the Cashier and claim any promotion in the Promotions tab.
If you sign-up through our $20 Free Bonus Sign-up link, you will get access to our other recommended bonuses. But if you want to just claim any of those offers and skip this one, just sign-up for an account through those links.
Only one bonus can be active at time. Once you complete a bonus, you will be eligible to claim your next promotional offer. To complete a bonus offer, you will need to playthrough the wagering requirement. For the no deposit bonuses, the wagering requirement is the bonus amount times the playthrough factor. If it's a free spin bonus, the wagering requirement is the playthrough factor times the winnings from the spins. For any deposit match bonus, multiply the playthrough factor by the sum of the bonus plus the deposit.
Once you complete a bonus offer, you will be allowed to withdraw your winnings. One thing to note about bonuses that have a match of over 100%, the bonus is considered sticky. In plain English, the original bonus amount will be deducted from your payout.
While you are playing through the wagering requirement, the most you can wager per hand is $10. This limit will no longer apply once you complete a bonus offer.
The list of excluded games for the no deposit bonuses are Baccarat, Blackjack, CaribStud, Casino Battle, Craps, DoubleUp, PaiGow, Qora Progressive, RedDog, Ride 'em Poker, Roulette, Sicbo, Slot Progressive, ThreeCard and Videopoker. If you play these games after claiming the no deposit bonuses, you will the bonus and your winnings.
We recommend you read the rest of the Desert Nights Terms & Conditions pages to learn the rules that will apply when you claim specific bonuses. If you have any questions, we recommend you contact the Desert Nights' customer service.
Claiming Multiple No Deposit Bonus Offers
Desert Nights Casino is one of the few online casinos that offers more than one no deposit bonus offers. You will not be allowed to came them consecutively, we will explain how you can claim additional no deposit bonus after you claim your first one.
For the first no deposit bonus, which gives you a $20 free chip, you just need to create an account and verify your email. You can then claim the $20 free bonus with no money from you.
But to claim any additional no deposit bonus after this, you will need to make a deposit prior to claiming your next no deposit bonus. Basically there must be a deposit between claiming each no deposit bonus. If you want to claim a deposit match bonus all you need to do is complete the terms of that bonus before you claim the next no deposit bonus. If you are in rush, you can just make a straight deposit.
Once you complete the deposit, go to the Promotions and claim your next no deposit bonus. If you registered with our referral link, you will also have access to the 20-FREESPINS offer. Click on the CLAIM NOW button to redeem the promotion.
Does Desert Nights Casino Have a Free Sign-Up Bonus?
Yes, you can claim our exclusive no deposit bonus when you create an a new Desert Nights account.
No bonus code is required, you will need to sign-up through our referral link and verify your email to receive access to the $20 free chip. Then you will need to claim the bonus offer in the Promotion tab at Cashier. No money is required to accept the offer.
You can read about the full details and terms of the $20 free chip no deposit bonus at the beginning of this review.
Is Making a Deposit at Desert Nights Cashier Easy?
Making a deposit at Desert Nights is straightforward. All you need is your credit card information. If it is your first time making a deposit, you will need to validate your information. So when you sign-up for an account make sure to use your real information as it appears on your Identification card and your banking statements.
To make a deposit, click on the Cashier icon on the top menu bar. The icon you will need to click on is the "stack of coins" on the left most item. This will take you directly to the deposit screen.
If you plan to claim a bonus offer code, make sure to go to the Promotions tab in the Cashier to claim your coupon offer before completing your deposit.
At the deposit page, you will have the option to pay with credit cards or comp points. For credit cards, you can use a Discover, Visa, MasterCard or American Express back card to fund your deposits. You can deposit anywhere from $25 to $2500. You will be asked to basic credit card information like card number, expiration date, name on card and cvc code.
For comp points, which are earned by placing wagers with real money, you can choose to use those too if you have enough in your comp points balance.
How to Withdraw at Desert Nights Casino?
To make a withdrawal, head over to the Cashier and then click on the Withdraw tab.
Before you are allowed to make your first withdrawal, you will need to make a deposit. If you completed your deposit, that means your account has been validated and approved. This requires proof of ownership of the credit cards and photocopies of your Identification and financial documents like your billing statement. Once you're verified to deposit, you will be verified to withdraw.
In order for you to request a withdrawal, you will have to complete all active bonuses. This means you will have to complete the wagering requirement to close the bonus. You can then submit a request to receive a payout for your winnings. The management at Desert Casino will verify if you completed all terms properly during this process. Once approved you will have a few options to receive your payment.
You will need to provide Desert Nights Casino a photocopy of your utility bill when you claim a free bonus with value between $25 and $50. The first time you make a deposit with a new card, you will be asked to provide a photo copy of that credit card, a signed authorization form and a photo of your ID card. All this information must match the person whose name is on the Desert Nights Casino account, so make sure you sign-up with your real information that what is on your billing statements. Desert Nights take account fraud serious to make sure players are not abusing the free bonus offers. If any information does not match, you risk having your winnings voided and payout not being approved.
To start the payout process, head the Cashier and then to the Withdraw tab. On this page, enter you want to deposit, anywhere from $210 to $2500 for each request. Next you will need to fill in your banking information for your wire transfer: Account number, Account Type, IBAN, SWIFT, Routing/Transit Number, Sort Code, Bank Name and Bank Address.
Options for payouts can be sent to you as a bank check or a wired transfer. Wire transfers will have a $60 fee and minimum withdrawal amount of $160 (including transfer fee). Wire transfers can take anywhere from 5 to 15 business days. For bank checks, there is minimum withdrawal of $180 (including transfer fee) and can take 4 to 6 business days. There will be a $30 fee for bank checks.
What is Desert Nights' Instant Play?
The Desert Nights' Instant Play software allows players to begin playing right away in a web browser, without needing to install any additional software. That means if your PC (Mac or Window) or mobile Device (Android or IOS) is running the latest web browser, you can play at Desert Nights.
To get started, all you need to do is create an account and verify your email. This login can then be used to play Desert Nights online casino anywhere you have internet access.
Make sure to create your Dessert Nights account with this link, to get your $20 Free Bonus. This offer cannot be claimed without creating an account with this link.
Instant Play is Slots Capital software for web browsers on different devices. This means you can access Slots Capital on any device with a modern web browser, simply by going to the Slots Capital website. Whether you want to play on your laptop, mobile phone, table or large screen desktop, you can access the Slots Capital gaming platform. You can use the same log-in information across all devices.
No additional software is required to play at Slots Capital, hence the name Instant Play.
How to Download Desert Nights Software?
For many players, they prefer to play a large screen on their PC or laptop. Even though you can play on a web browser using Instant Play, Desert Nights Casino gives players the options to download and install a standalone software application.
To download the file, you will need to logout of your account and go to the Desert Nights homepage. On the top of the page there will be a Download button. This will take you to the Download page, where the executable file should automatically begin downloading. If not, click on the Here link to begin the download manually. Once complete, you can install the software by following the normal instructions.
After the Desert Nights software has been installed on your local PC, you will able to login using the same account you created earlier in the web browser.
Remember to create your account first through the web browser, by clicking on this link to Get your $20 Free Bonus Chip. This offer cannot be claimed later or by creating an account in the downloadable software.
How to Play Desert Nights' Mobile Casino?
The option to play on a mobile device, is very important for most, due to the ease of access. Keeping this in mind, Desert Nights has optimized their Instant Play software layout to work smoothly on mobile phones and tablets. As long as you have an internet connection, you'll have access to all the fun and features of Desert Nights' online casino.
To access Desert Nights on your mobile casino, you just need a web browser. No additional software is needed to be installed. You will be able to use the same login for all devices that Desert Nights supports, this includes the desktop version of Instant Play and the standalone software.
The layout is optimize for smaller resolution devices, allowing you to navigate the menu easily to find the necessary features like games, cashier and claiming a bonus offer.
For those looking for a separate mobile app that you download from your mobile device's app store, Desert Nights currently does not offer a standalone app. But for most, they will find the convenience of a mobile web browser more accessible.
Benefits of Desert Nights Casino's VIP Club?
When you're a loyal customer at Desert Nights, you are rewarded even more by opting into their Online Casino VIP Cub. This program will give players unique birthday surprises, VIP specific promotions and access to exclusive freeplays on the latest games.
This Desert Nights Online Casino VIP Cub is a tier based rewards system. There are a total of 3 levels, with each level improving on the rewards of the previous level.
The first tier is Bronze Level, the next level is Silver Level and Gold Level is the highest tier. Contact customer service or a VIP rep to find out the breakdown for how much you will receive in each level for Weekly Bonus, Birthday Bonus, Monthly Cashback and Comp Points earned for every $1.
Also being in VIP will get you faster withdrawals and pay outs. You will also get personalized VIP service from a dedicate VIP manager.
How is Desert Nights Customer Service?
Even though we tried to cover the bonuses and basics of Desert Nights Casino, we recommend you contact Customer Service to answer any other questions you may have.
When talking to customer service through their Live Chat, they were usually quick to respond to questions about promotions.
One thing to note is that they will ask for your email and name to verify your account. This will allow them to look up specific promotions that you can claim. In some cases, they could not provide information about promotions that do not appear on your list of available promotions. So make sure to sign-up through our recommended link to claim the your $20 Free Bonus for new accounts.
So use the Live Chat to get answer quickly, instead of emailing or calling.
Get your no deposit bonus at Desert Nights Casino today!
Player Reviews
Leave a review below on your Desert Nights experience!
Desert Nights No Deposit Bonus Code
Average rating:
2 reviews
May 31, 2021
Only claimed the $20 free chip from the bonus code link. Can't use a bonus code, as pointed out by the review. Deciding on the other offers
May 31, 2021
Bonus Code Links
Despite using the term bonus code on the Desert Nights website, this review clarified that you need to sign-up through the referral link to claim the $20 free bonus chip. Thanks for the tip