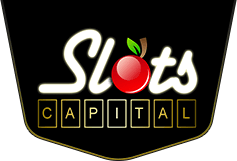 Slots Capital has a couple of exclusive no deposit bonus offers we recommend you claim. Our exclusive free bonus offers are great promotions that help you start off with a bankroll, without requiring money for you to claim. Use these offers for a chance at a jackpot on the Slots Capital library of games.
For a quick overview, check out the table below. Then read the rest of the review for more details on our recommended promotions at Slots Capital.
Top Recommended Slots Capital Casino Bonus Codes, TL;DR
Claim the bonus codes, in the order they are listed above, to make sure you can claim all of our recommended promotional offers, to assure you maximize your bonus bankroll!
Slots Capital Casino Bonus Codes
For Slots Capital, there are 3 recommended bonuses you can claim. If you claim them in the recommended order, you can maximize your free bonuses and initial deposit bonus. There is another option for the first deposit, depending on your playing style, but we listed the one we feel will work out best for new players.
To be able to claim any of the Slots Capital Casino bonus offers, you will first need to create an account by going to the registration form.
Next when you sign in, go to the Cashier and to claim a promotional offer.
If you would like to claim our recommended no deposit bonus, you can start with a $10 bonus.
After you register, make sure to verify your email. This will give you access to no deposit bonuses and exclusive offers. If you do not verify, you will just see their standard promotional offers.
Once you click on the link in your email to verify the email address, you will be directed to the Slots Capital login. Make sure to login with the information you created during the sign-up process.
Verify your email address to access no deposit bonus offers!
How Do You Claim a Slots Deposit Bonus Code?
For mobile users, click on the coin icon to go to Cashier and then the bullhorn icon to go to the Promotions page.
Here at the Promotions section, you will see selection of promotions you can choose from.
Press the Show Details to expand the promotion and see the details. If you want want to claim that offer, just click Claim Now
Select the Welcome Bonus and then redeem reload bonuses in the order listed in the table!
If you are on the desktop version of Slots Capital, you will be able to select your preferred bonus in the Promotions tab in the Cashier.
But a unique feature of the larger viewing screen of the desktop version, you can also easily select your bonus at the lobby in the bottom menu, towards the left. Simply scroll the promotion using the left and right button and once you find the bonus you want, click CLAIM.
We recommend claiming the coupon codes in the order listed in our bonus code table!
Slots Capital Bonus Code Terms & Other Details
Slots Capital offers a few bonus offers that can be claimed on their Promotions tab inside the Cashier. The majority of our exclusive offers require you to click on the promotional landing page to sign-up for your account, before you will see the available bonus in the Promotions section.
For each bonus offer you claim, you must complete that active bonus before you can claim your next promotion. That means you can not have more than one active bonus at a time. To complete a bonus you will need to playthrough the wagering requirement, which is calculated by multiplying the playthrough factor by the sum of the amount you deposited and the bonus you received.
If you claim a free spins bonus, you will calculate the wagering requirement on the winnings of the free spins.
The maximum wager for each hand or spin is $10, while a bonus is active. This not apply to placing a wager after a bonus is completed.
All promotions have a list of allowed games. If you play any other games outside of this list, you will void your bonus winnings by failing to comply with terms of the promotion. For free bonus offers, the following game types are NOT ALLOWED: Baccarat, Blackjack, CaribStud, Casino Battle, Craps, DoubleUp, PaiGow, Qora Progressive, RedDog, Ride 'em Poker, Roulette, Sicbo, Slot Progressive, ThreeCard, Videopoker.
It is always a good idea to read the full terms and conditions of any promotion before claiming it.
If the bonus match is greater than 100%, it is considered "sticky". This means that the bonus amount is non cashable and will be deducted from your total winnings.
Claiming Multiple No Deposit Bonus Terms
At Slots Capital there are two no deposit bonuses we recommend you claim. The first one requires you create an account.
But for all additional no deposit bonuses after the first no deposit, there must be a deposit made between each no deposit bonus. So if you claimed and completed a no deposit bonus, to claim another one you will have to make a deposit before redeem your next no deposit bonus.
If you want to claim a deposit match bonus, instead of straight deposit, you can do so also. Don't forget you can not have more than one active bonus at times. So you will need to complete the terms of the deposit match bonus before you can claim your next no deposit bonus.
How to Deposit at Slots Capital Cashier?
To make a deposit you will to go to the Slots Capital Cashier once you're logged into your account. On the top, there will be "stack of coins" icon you will need to click on. Here you will see your deposit options.
Currently you will be able to deposit using a Credit Card or existing comp points. For credit cards, you can use Visa, MasterCard, AmericanExpress. You will be allowed to deposit anywhere from $25 to $2500. Just enter Name on the Card, Credit Card Number, Expiry Date and CVC code to complete your deposit.
Each 1000 Comp point can be redeemed for $1 in play money.
How to Withdraw at Slots Capital?
The first requirement for withdrawing from your balance, is making sure you completed all active bonus offer. You can read more about how to complete a bonus's wagering requirement in the Bonus Terms section.
Before you make your first withdrawal, you will have to make at least one deposit into your account. This is so Slots Capital can validate your identity and information when you complete the authorization form during deposit.
Next make sure you have the minimum withdrawal balance amount, which varies according to the bonus you claimed. In most cases, it is the amount of the bonus plus deposit. If you attempt to withdraw below this total, you request will not be approved and the money will return back to your account balance.
If you claimed a free bonus between $25 to $50, you will need to provide a copy of your utility bill. This must match with address information you provided during sign-up for your account. If they do not match, your withdrawal will not be approved. So make sure to enter your real information during sign-up.
Next head over to the Cashier and go to the Withdraw. Here you will enter the amount you wish to deposit. There is a limit of $210 to $2500 at a time. You will then be asked to fill in your banking information to receive your wire transfer. This information includes: Account number, Account Type, IBAN, SWIFT, Routing/Transit Number, Sort Code, Bank Name and Bank Address.
The first time you request a withdrawal with a new card, you will need to provide a photo copy of the card you used for deposit, the signed authorization form and a photo of your identification card. All this information must match the person whose name is on the Slots Capital account.
For withdrawal, you will be allowed to receive either a bank check or a wire transfer. For wire transfer, there is a $60 fee and minimum withdrawal amount of $160 (including transfer fee). The time to receive payment can be anywhere from 5 to 15 business days. For bank checks, there is only a $30 fee and minimum withdrawal of $180 (including transfer fee). This can take anywhere from 4 to 6 business days.
Is There a Slots Capital Download?
For players looking to play on a PC, like a laptop or desktop, they can play Slots Capital either thru InstantPlay on their web browser or download the Slots Capital Software.
To access the software, after you create your account, you will need to log out of the website and go to the Slots Capital homepage. On the bottom of the home page, there will be a menu. Choose the Download menu option.
On the Download, the executable file should download automatically. If it doesn't download, in the STEP 1 click the Install link and file will begin downloading. Once finished, click on the file and follow instructions.
You will be able to login with the same account information you created already.
Does Slots Capital Have a Mobile Casino?
For players that want to play on their mobile phone or tablet, they can access Slots Capital through their mobile web browser. This gives players the luxury to game no matter where they are, as long as they have internet reception.
The software is also optimized for mobile devices, making it easy for you to find the necessary features and see the games closely. Whether you want to play at the casino, deposit money, claim a bonus code or withdraw your winnings, you can do everything from the fingertips on your mobile device.
Currently there is no standalone mobile app that you can download from the app store.
What is Slots Capital Instant Play?
Instant Play is Slots Capital software for web browsers on different devices. This means you can access Slots Capital on any device with a modern web browser, simply by going to the Slots Capital website. Whether you want to play on your laptop, mobile phone, table or large screen desktop, you can access the Slots Capital gaming platform. You can use the same log-in information across all devices.
No additional software is required to play at Slots Capital, hence the name Instant Play.
What is Slots Capital Casino VIP Club?
The Slots Capital VIP Club is their way to reward loyal players with "personalized offers, huge bonuses and the highest care". If you enjoy your stay after the $10 free welcome bonus and the first deposit offer, we recommend you look into joining their VIP rewards club.
To learn more about the qualifications and different perks, contact your Slots Capital account manager.
Real briefly, their VIP Club has 4 tiers: the entry "Special", "Gold", "Platinum" and the highest "Diamond". Each tier will give you a Weekly Bonus, Birthday Bonus, Monthly Cashback and Earn Comp Points Faster. The higher the tier you're in, the greater the reward.
For example, at the first tier "Special" you'll get a Weekly Bonus of 100%, Birthday Bonus of $10, Monthly Cashback of 0% and earn 2 Comp Point for every $1.
The second tier "Gold", you'll get a Weekly Bonus of 200%, Birthday Bonus of $50, Monthly Cashback of 5% and earn 5 Comp Point for every $1.
The third tier "Platinum", you'll get a Weekly Bonus of 225%, Birthday Bonus of $75, Monthly Cashback of 10% and earn 7 Comp Point for every $1.
And at the highest level "Diamond", you'll get a Weekly Bonus of 250%, Birthday Bonus of $100, Monthly Cashback of 15% and earn 8 Comp Point for every $1.
As you can see, the VIP is a great way to escalate your bonuses and comp points. So make sure to contact Slots Capital to take advantage of their loyalty program.
Claim your no deposit bonus at Slots Capital today!
Player Reviews
Leave a review below on your Slots Capital experience!
Slots Capital No Deposit Bonus Code
Average rating:
2 reviews
May 17, 2021
2 no deposits bonus offers
Saw there are 2 no deposit bonuses so I looked more into the review. Just finished the $10 free for signing up. One thing to note, the bonus code is actually the name of the bonus to select from a promotions list. I contacted customer service and they verified you need to follow the link to get the 10 free bonus and the other offers in your promotion choices.
May 17, 2021
$10 FREE!!!
Took the $10 Free bonus for a spin. Didn't win a jackpot, but the review was upfront about risk and rewards. Checkout if you have the time.